3CheckIT
If real-time diagnostics and usage insights would help you make smart decisions, then 3CheckIT is for you.


ADDED SERVICE
How does it work?
3CheckIT continually monitors device performance, supporting a proactive approach to IT service delivery:
Scans and collects device data and syncs it with 3CheckIT
Monitor device start-up times, crash analysis, encryption and antivirus status, and security updates
Quickly identify an issue and its root cause for fast pre-emptive action to minimize business downtime
THE BENEFITS
Adding 3CheckIT
Not only does 3CheckIT give you valuable additional data, but it also provides the peace of mind that comes with enhanced tracking and monitoring.
Reduced need to fire-fight
Early interventions mean removing a whole host of unplanned problems further down the device lifeline, leaving you to focus on what you do best.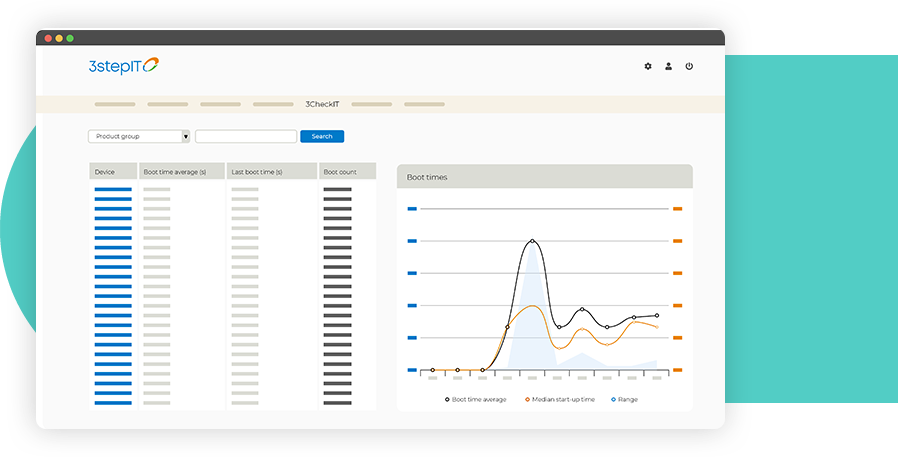 Improved IT compliance and security
Unauthorised devices can be removed before they can cause harm, and potentially troublesome equipment can be fixed quickly.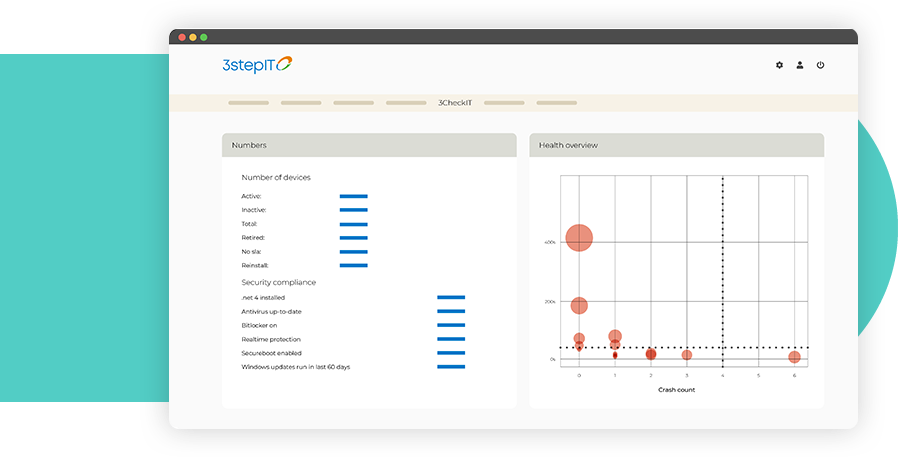 Boosted productivity and user satisfaction
The reduction in older and less efficient devices in service means happier users, more productive teams, and a more profitable business.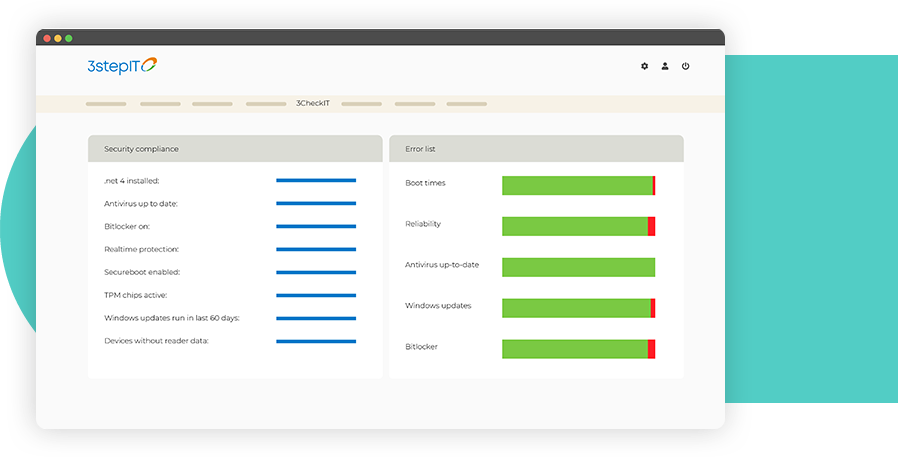 ADD-ON DIGITAL SERVICES
Additional bolt-on support
We've designed a selection of additional digital services that are available for you to bolt onto your core asset management platform.