3FindIT
If you'd welcome help tracking every IT asset, and data insights from across your network, then 3FindIT is the perfect addition for you.


ADDED SERVICE
How does it work?
Never again struggle to find a device at the end of its contract, plus gain insights into factors like usage efficiency and security risks.
Collects device data and automatically syncs it to our IT Asset Management Platform
Allows you to easily spot inactive, missing, or unknown devices
Tracks and highlights changes in user and location
THE BENEFITS
Adding 3FindIT
Tracking your devices is time-consuming at best. But without that information it's impossible to maintain an efficient, lean IT services organisation.
See all
See where your devices are, have visibility of each and every one, and spot straightaway if anything is missing or if any unauthorised equipment is live on your network.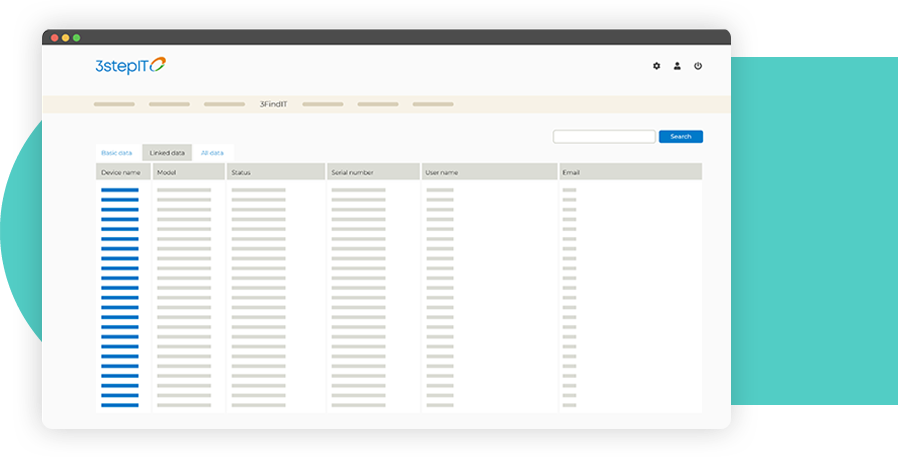 Know all
Check-in regularly to make sure that you know your device status and can evaluate usage efficiency and minimise security risks.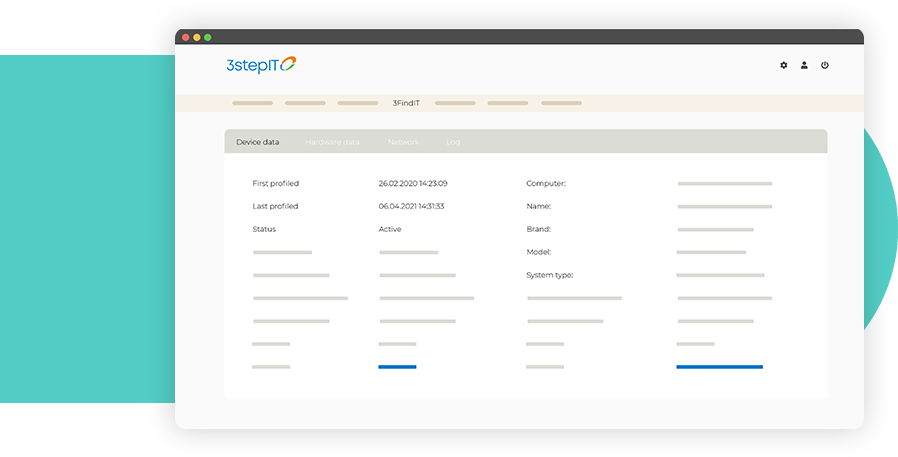 Log all
Device data is updated in real-time, so you can rely on truly accurate reports and stay in complete control.
ADD-ON DIGITAL SERVICES
Additional bolt-on support
We've designed a selection of additional digital services that can be bolted on to our core IT asset management platform for added control and convenience.